For where two or three are gathered in my name, I am there among them.
FUNDRAISER TO BENEFIT TIM KLINGER FOR MEDICAL COSTS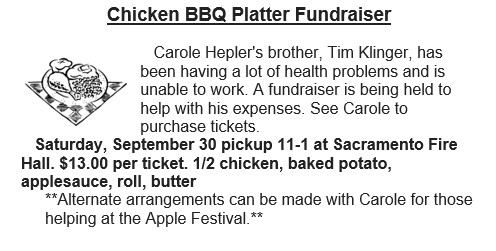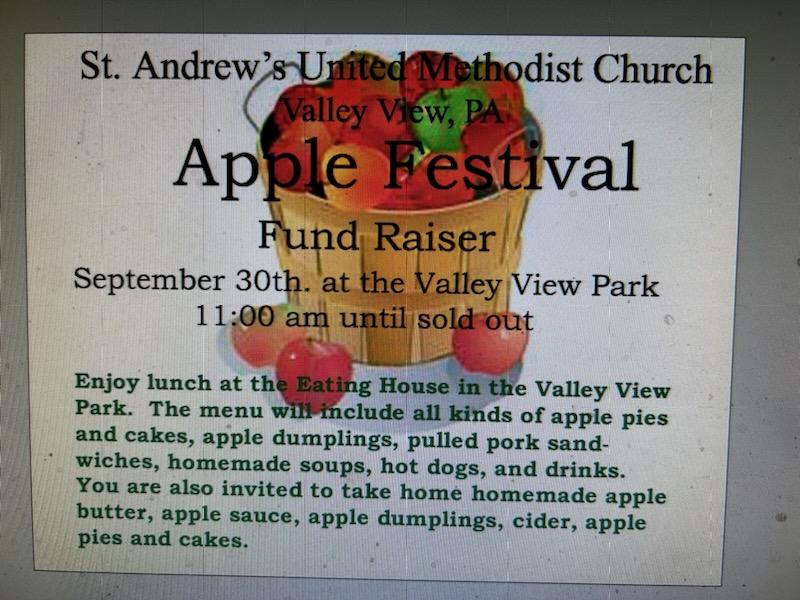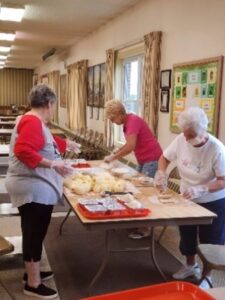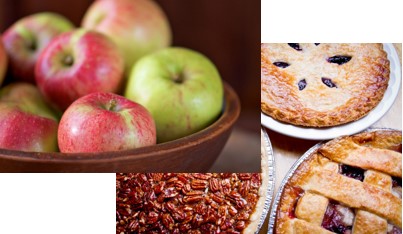 Apple Festival coming September 30.
The Apple Festival will be coming September 30.  All things Apple – including Cider, Pies, and Dumplings, along with other foods are served at the Valley View Park.We will be making Apple Dumplings at the church  September 26, and 27.   The proceeds this year  will go toward replacement of the roof at the Valley View Park Eating House.  Watch here and on Facebook for more information.
St. Andrews will once again host the youth of our community after every home football game until 11:00pm. Grades 5-12 enjoy table games, fellowship, and free pizza and snacks. Volunteers are needed (background checks required to be on file in our office). Donations of individual bags of chips, soda, and water as well as financial contributions welcomes. See Steve Reitz for more information or to volunteer. See Cathy Miller to submit your background check information.
Fifth Quarter starts Friday (August 25th) to kick off the season!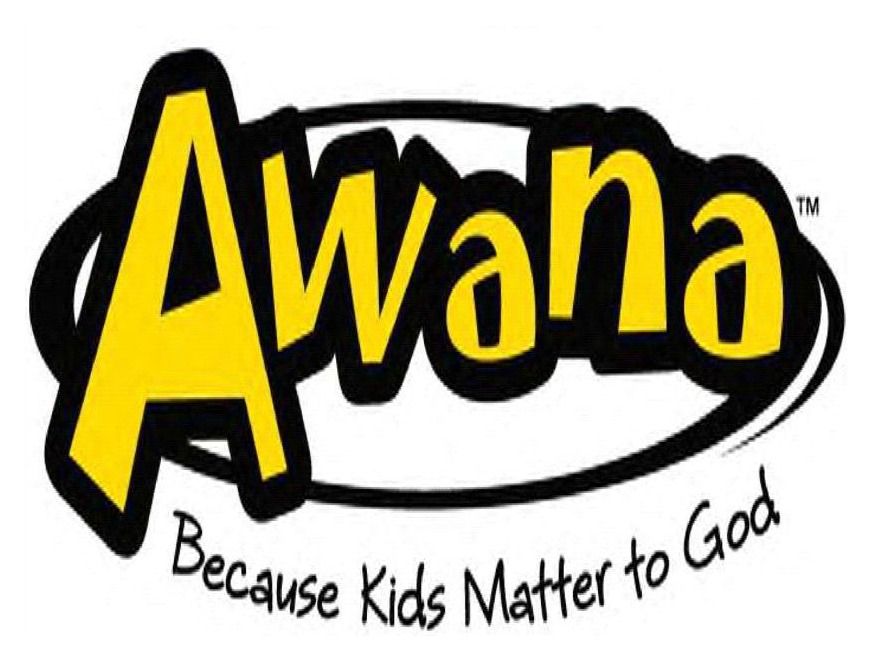 AWANA - Starting Wednesday, Oct. 4th
Awana is a fun and active club for children ages 3 through 8th grade to learn about the Gospel.  There are a variety of activities each club night, from game time, to handbook activities and songs, as well as theme nights. Wednesday evenings from 6:00 to 7:45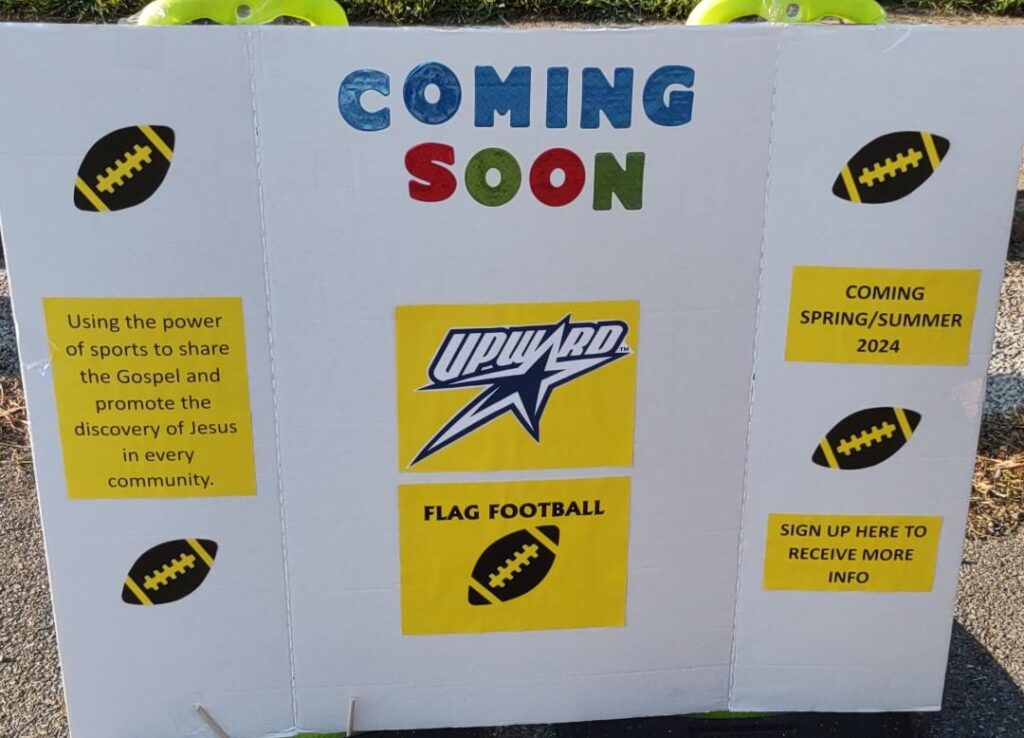 UPWARD - planned for 2024
St Andrews is planning a new outreach to youth starting in 2024.  
Using the power of sports to share the Gospel and promote the discovery of Jesus in every Community.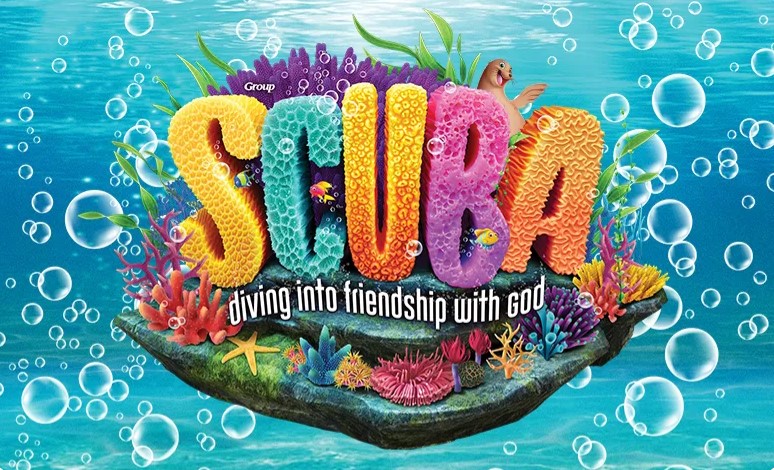 This year's Vacation Bible School (VBS) – Stellar was "Out of This World"!  Thanks to all that attended, and all that helped make it a success.  Next Years Theme will be SCUBA – "Diving into Friendship with God". 
Interested in Volunteering with our Children's and Youth Events?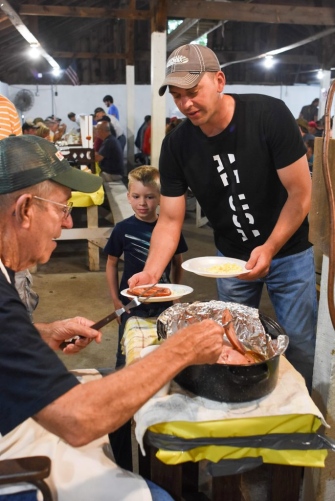 St Andrews Annual Fathers Day Breakfast
Our 73rd Annual Fathers Day Breakfast was held at the Valley View Park this past Father's Day.  We served breakfast for over 360 people between 5 and 7 AM.  Men women and children of all ages made this year's breakfast a success!  Some families bring several generations to the park, and many have attended for years.  This is the longest running event in the Hegins Valley.  Join us next Father's Day for great food and fellowship.  Looking forward to seeing you then!
Click below to view all scheduled events!